Enjoying the Holidays Gluten-Free!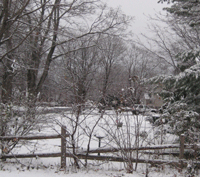 Turkey, potato pancakes, egg nog, and fruitcake; are just some of the dishes that we are accustomed to having over the holidays. For most of us the celebration during holidays usually revolves around the food, and the planning of the festive meals.
As family and friends get ready to celebrate around the dinner table, those following a gluten-free diet may find these times challenging and frustrating.
Gluten is found in breading, stuffing, fillings, sauces, soups, desserts, cereals, and pastas. Since so many traditional holiday meals contain gluten, planning a gluten-free holiday meal can feel a bit overwhelming. However, with a little planning following a gluten-free holiday menu can be delicious, and safe.
Here are some helpful ideas to get you through the holidays:
Stock up on gluten-free ingredients, and educate yourself on what foods contain gluten like: casseroles, gravies, salad dressings, beer, and soy sauce. Make sure you have gluten-free versions of all your favorites on hand.


Take advantage of gluten-free resources, recipes, and cookbooks that are easily accessible. Check out our gluten-free product listings, and resources listed in our expanded resource section: (http://www.glutenfreeeasy.com/myaccount/login.asp). Also many gluten-free products are available in many grocery stores, and health food stores.


Try some of the delicious gluten-free flours now available such as; bean, nut, soy, corn, potato, rice, coconut, tapioca, grits, quinoa, teff, buckwheat, millet, amaranth, or sorghum flour to bake cookies, cakes, and rolls.


Being invited to dinner parties can be tricky. For situations like this, it is important to talk to the host before the party, see what is planning to be served so you can bring a gluten-free dish with you.


If your plans include dining out at a restaurant, try to check out menus ahead of time, or call the restaurant. There are also many restaurants that have gluten-free menus, check out how to find a gluten free restaurant under our expanded resources section, http://www.glutenfreeeasy.com/myaccount/login.asp.


Newsletter Sign Up, click here

Jacqueline Mallorca
Author of "The Wheat-Free Cook, Gluten-Free Recipes for Everyone"
Living Gluten-Free
Read this beautiful portrayal of gluten-free living written by;
Jacqueline Mallorca, chef and author of "The Wheat-Free Cook"
Click Here
GlutenFreeEasy.com/chef/jackie.asp
Looking for Some Delicious Holiday Treats?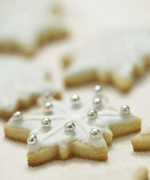 This month our Featured Chef Richard Coppedge from The Culinary Institute of Amercia in Hyde Park brings us: Linzer Cookies, Éclairs and Lean Bread.

Richard J. Coppedge, Jr., C.M.B.,
Professor in Baking and Pastry Arts
The Culinary Institute of America
Author of Gluten Free Baking
Trying to find a Great Gluten-Free Bread, Cookies, or Pizza?
Check out our gluten-free product listing. Every month more products are added to our database so make sure you check it out regularly.
Click Here
GlutenFreeEasy.com/store/default.asp


Confused about Information about Gluten?
Learn the latest information by visiting our gluten facts area.
Click Here
GlutenFreeEasy.com/facts/index.asp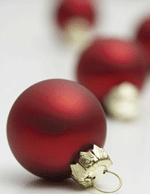 Contact Us
Marlisa is available for presentations, workshops and culinary demos.
Click Here
GlutenFreeEasy.com/about/bios.asp